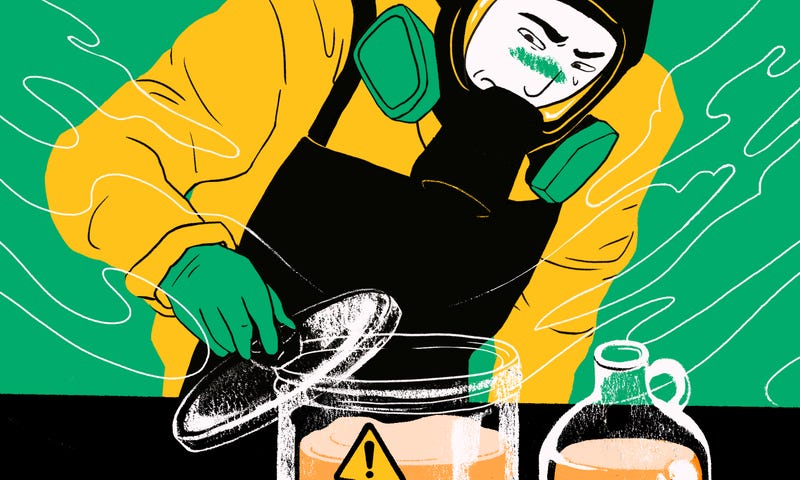 Kombucha is a fermented tea that people enjoy for the taste, but also for probiotic benefits that can support healthier digestion. Its so popular that many kombucha lovers go the homebrew route to customize their own. The problem, though, is that when brewed incorrectly it can be a serious food safety risk.
Probioticsor so-called good bacteria have garnered some Kardashian-level celebrity status in the Read more Read more
Kombucha, also called mushroom tea, is a fizzy drink made with brewed black tea, sugar, and a mixed colony of live bacteria and yeast, called SCOBY (Symbiotic Culture Of Bacteria and Yeast). The SCOBY itself is a wide variety of different bacteria and yeasts some of which we can identify, some we cannot and can be bought or, if you have kombucha-making pals, gifted.
Recipes vary, but the homemade brewing process remains essentially the same: the sugary concoction of tea and SCOBY sits and ferments for days, sometimes weeks, in the perfect environment for any microorganisms to thrive. Its the multiple factors around this fermentation step, such as length of fermentation, equipment used, and so on, where things get dicey and has experts advising against making kombucha at home.
Quick microbiology 101: Friend or foe, many microorganisms grow rapidly with moisture, nutrients (sugar, fats, and protein), temperatures between 40 and 140 degrees Fahrenheit, and pH levels between 4.5 and 10. Unfortunately, your fermenting kombucha ticks all of those, so its easier to contaminate than you think. The catch-22 here is, the same environment that pathogens love is necessary for the friendly bacteria and yeast to work their magic to produce kombucha. And theres an upside: as your kombucha properly ferments, it becomes more acidic and creates an inhospitable environment for many of the bad guys.
See full story on lifehacker.com