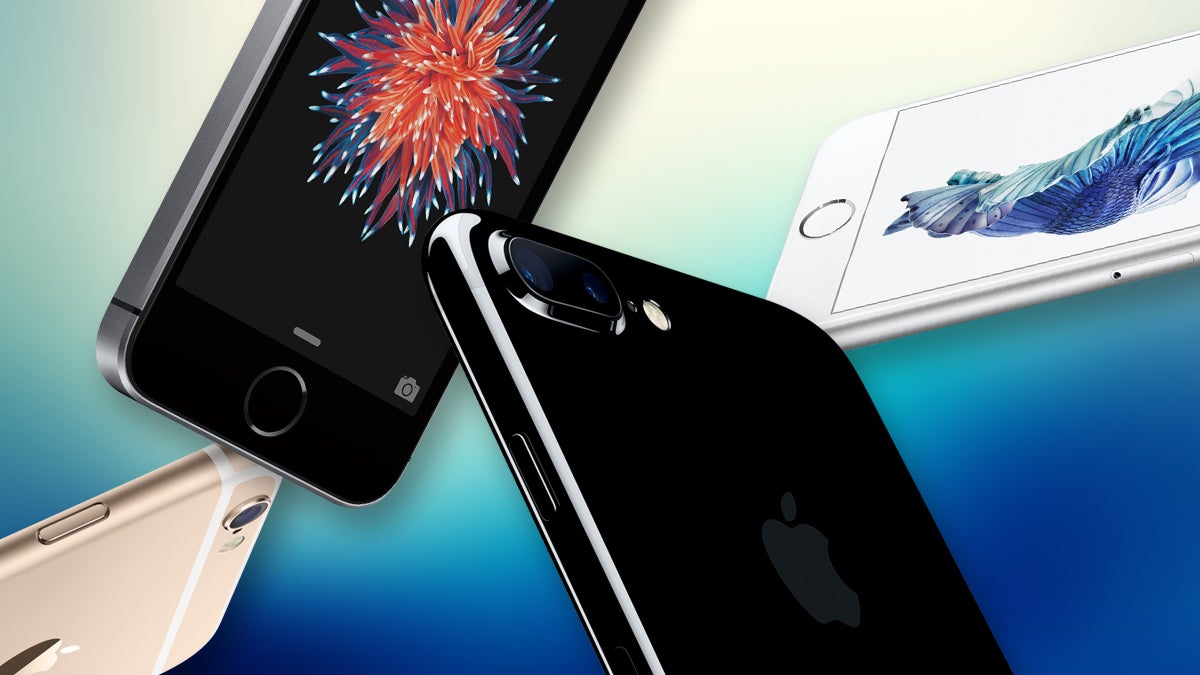 Do you want the phone with the best camera, the one with the lowest starting price, or maybe just one with a headphone jack? If you can, you should actually put off buying a new iPhone and wait 4 to 6 weeks to see what Apple unveils. To get an idea of what Apple may release, take a look at the iPhone 8 rumors.
If you must buy an iPhone right now, were here to help. Presented here is a guide of every iPhone currently sold by Apple, and how to decide which is the best for you.
The flagship of flagships is the iPhone 7 Plus, released in September 2016. Its got an absurdly fast A10 Fusion processor that combines two high-performance cores to run desktop-class apps, and two low-power cores that stretch battery life during less-intensive tasks. Apple quotes 1315 hours of Internet use, 14 hours of video playback, or 60 hours of audio playback per charge. In our testing, we got 7 hours, 55 minutes of video playback between 100 percent and 50 percent charged this thing just goes and goes.
But the biggest selling point of the iPhone 7 Plus is its two-lens camera system. It combines a wide-angle lens with an f/1.8 aperture to let in more light, with a telephoto lens with f/2.8 aperture for getting in close. The Camera app still does all the work for you (sometimes even choosing 2x digital zoom over 2x optical zoom if the result will be a better image), but the real magic happens when it combines data from both lenses. The Portrait mode, currently in beta as part of iOS 10.1, is a great example of that, automatically blurring the background while keeping your subjects face in focus.
While our reviews of the iPhone 7 Plus and the iPhone 7 took issue with the new clickless Home button and the lack of a headphone jack, the speed, power, and camera still make iPhone 7 Plus the best iPhone overall. The iPhone 7 Plus starts at $769 for 32GB, and then goes to $869 for 128GB and $969 for 256GB.
The iPhone 7 is perfect for anyone who wants the speed and battery life of the iPhone 7 Plus, a camera that's nearly as good, and a smaller size. Oh, and the accident-prone should definitely consider an iPhone 7 or 7 Plus over previous generations, since the new phones come with an IP67 water resistance rating.
The single iSight camera on the back has a wider f/1.8 aperture than before, which really makes a difference in low-light conditions. You don't get optical zoom or Portrait mode, which are exclusive to the iPhone 7 Plus's two-lens camera. But the photos the iPhone 7 takes are a big step up from all the models that came before.
Opting for the iPhone 7 over the iPhone 7 Plus usually comes down to a preference for the 4.7-inch size, over the larger 5.5-inch Plus. But keep in mind that the iPhone 7 is also $120 cheaper across the board if you buy it outright. (Its $649 for 32GB, $749 for 128GB, and $849 for 256GB.) So you could pick the iPhone 7 and spend the savings on another tier of storage it goes up to 256GB this year.
When a new iPhone comes out, Apple keeps the previous generation on sale at a substantial discount. That means, right now you can get a 5.5-inch iPhone 6s Plus with 32GB of storage for $649, or 128GB of storage for $749. (To compare, a 128GB iPhone 7 Plus is $869, and a 128GB iPhone 7 is $749. So youre really only saving if you're convinced you want a bigger phone.)
We loved the iPhone 6s Plus when we reviewed it in 2015. The A9 chip is still plenty fast for iOS 10 applications. The iPhone 6s and 6s Plus were the first to get 3D Touch, which lets you deep-press on the touchscreen to get more functions, kind of like the mobile version of a right-click. When the feature launched, it was a nice-to-have, but iOS 10 has made it much more essential.
The iPhone 6s Plus also supports Live Photos and 4k video, thanks to its 12-megapixel iSight camera. This is a single-lens camera, and you wont get quite the same low-light performance as you would with the wider-aperture lenses on the iPhone 7 and iPhone 7 Plus. But if the camera isnt your main reason for upgrading your iPhone, you'll still be able to take good photos with the iPhone 6s Plus, which does have optical image stabilization (unlike the smaller iPhone 6s).
One other advantage to last years iPhones is that you can plug in any old headphones you want. Want to charge your phone while youre listening? No problem, because those use two different ports. As we know, the iPhone 7 and 7 Plus no longer have a 3.5mm headphone port, but the iPhone 6s, 6s Plus, and the iPhone SE all do.
See full story on macworld.com